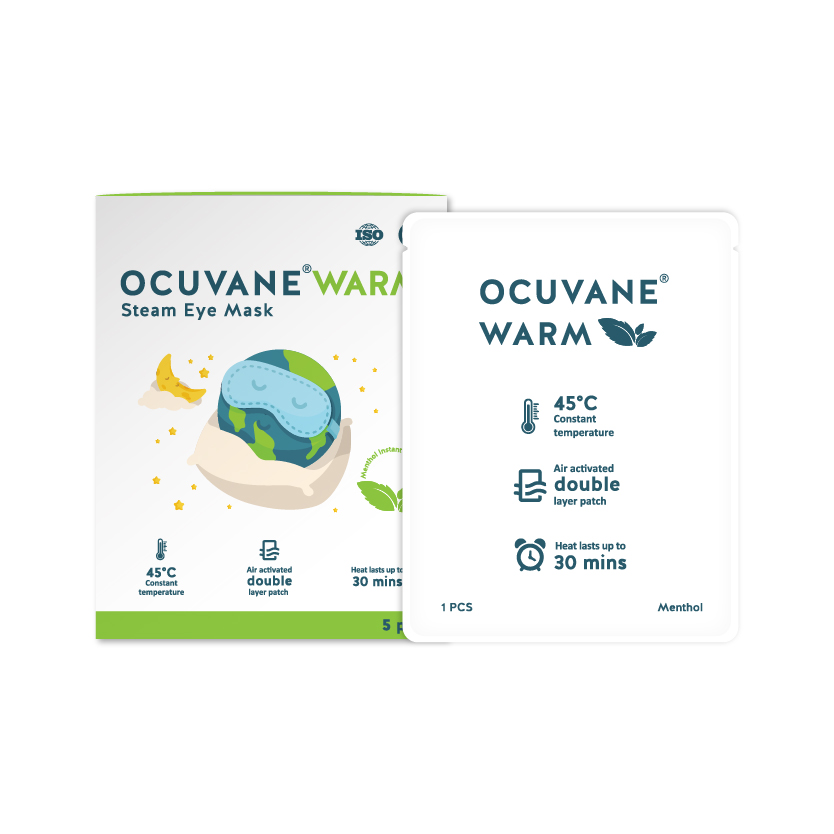 Ocuvane Warm
OCUVANE WARM warms up when opened and produces optimal 45°C steam heat in approximately 30 minutes.
New technology with a double-layer steam mask containing menthol helps significantly increase the volume of tears secreted, tear film breakup time as well as improve meibum condition in healthy people and dry eye patients.
Instant warmth quickly warms your eyes, helps you relax and brightens your eyes.
Innovative non-woven fabric allows for a closer fit around the eye area for a warmer feel.
The ear strap is anti-slip and caters for use in anywhere.